Do you watch "Fixer Upper" on HGTV? One of my favorite things about the show, besides the awesome Chip and JoJo, is the fact that they ALWAYS remind the family of what the house looked like before the renovation...then show them the "after". I'm going to show you the "before" along with the "afters"...it just makes it THAT much better!
Here's a little reminder at what the front of the Project House looked like before...
Here is the after...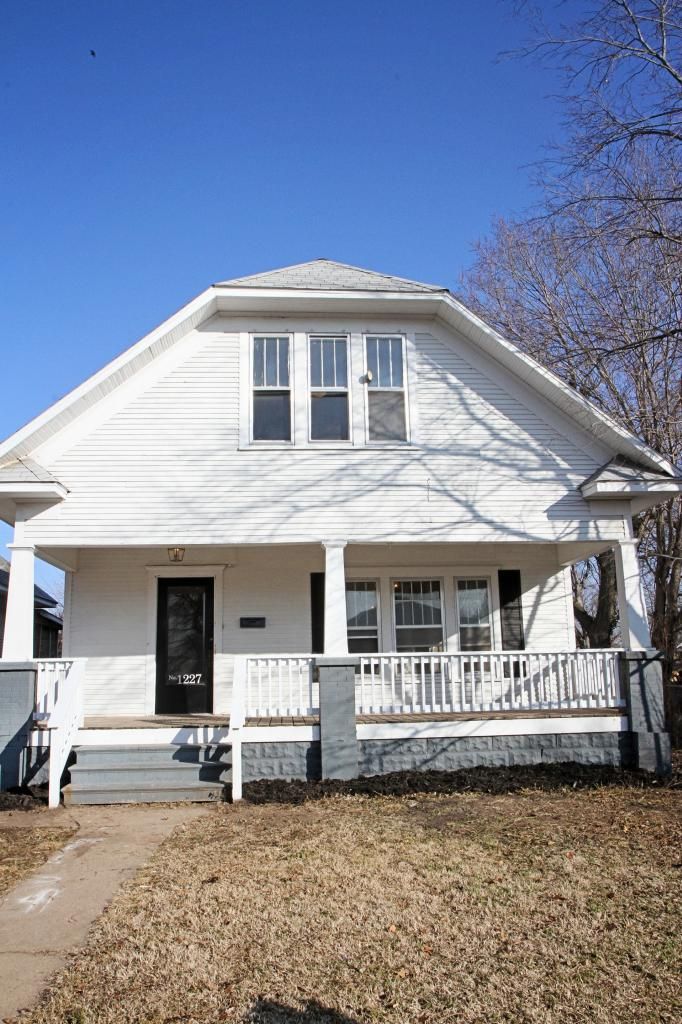 The changes to the front elevation of the house are:
We removed the metal railings and had our contractor add a beautiful new wood railing around the whole porch, which was then painted white.
The lone maroon shutter was replaced with crisp black shutters, found for a steal at Habitat for Humanity Restore.
I painted the previously-maroon door black and cut out vinyl address numbers (to take the place of the awful plaque hanging on the column).
The rickety mailbox was removed and a sweet black, metal mailbox was added next to the door. I just think it adds to the cottagey charm!
Our electrician moved the light source from the center of the porch to above the door. He wired in a vintage lantern that I found - another ReStore score!
Lastly, the overgrown ivy was removed and new black mulch was added.
The back porch was one of my FAVORITE rooms to redo...probably because it changed the most. Here's what it started out looking like:
This room was SCARY. It was so dirty and neglected, but I knew it had potential. Here are the "after" shots.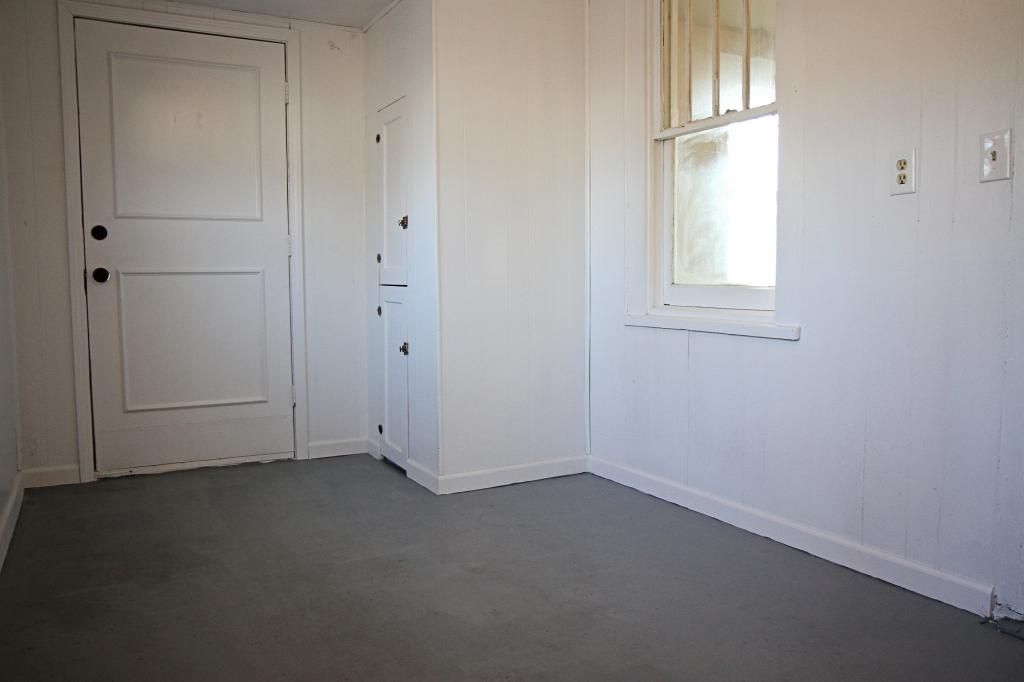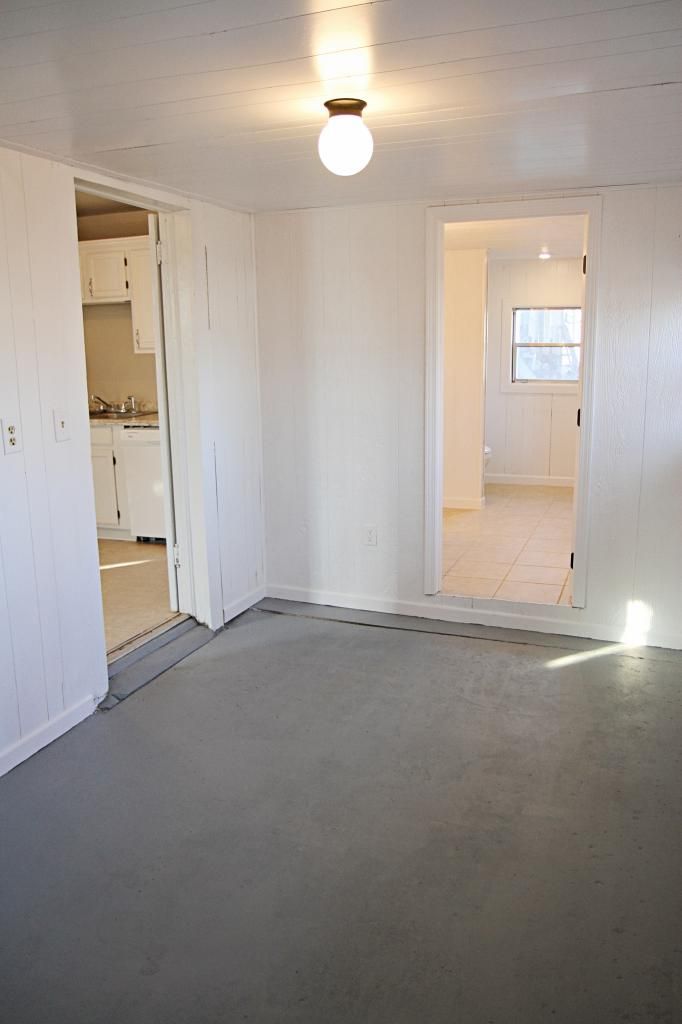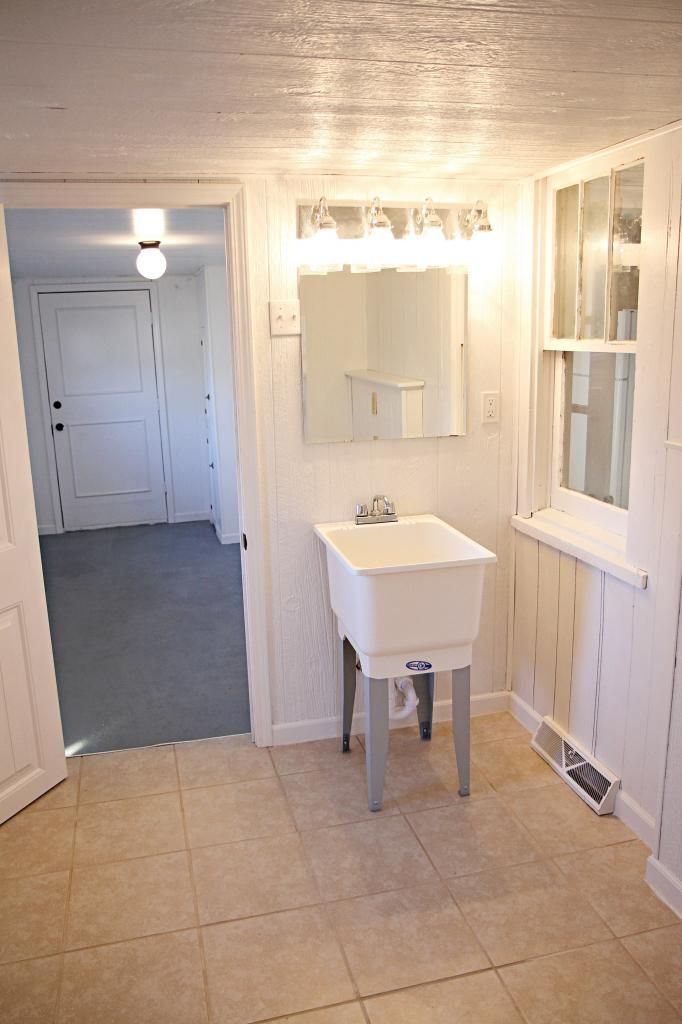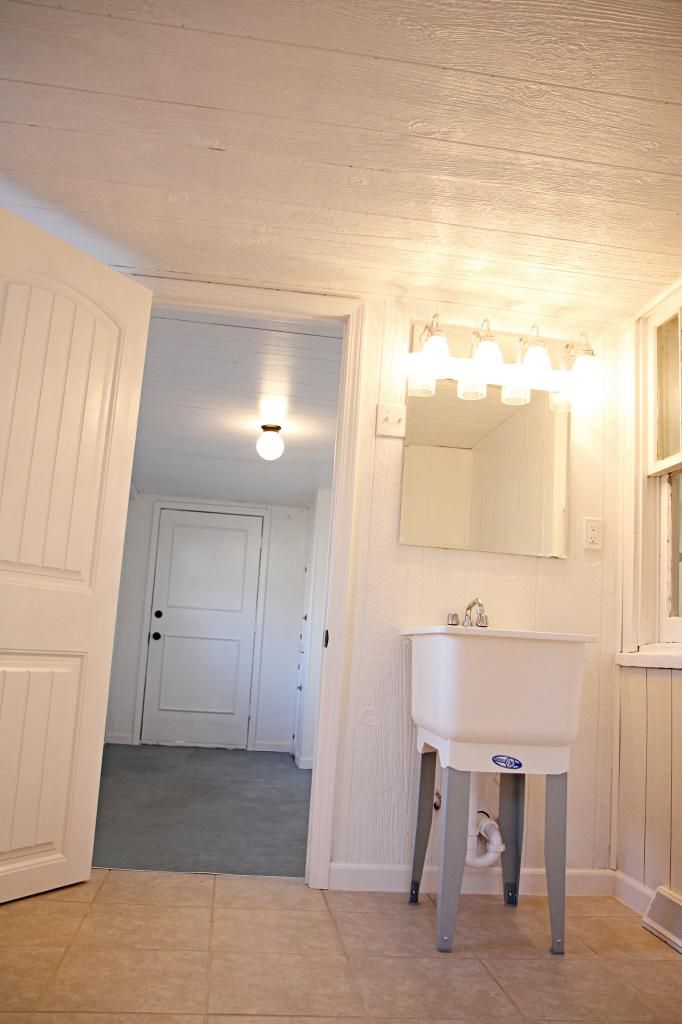 The changes to the back porch of the house are:
We removed the shower and added a "step up" laundry room, complete with a half bath...which includes a utility tub! I'd love to have a sink in my laundry room!
The whole porch was painted WHITE! I love how the paneling looks painted crisp, clean white.
The yucky back door was replaced with a sturdy door with some panel detail...another awesome ReStore find.
The concrete was painted with Valspar's Porch and Floor Paint (in City Storm).
Can you believe the difference in that room? Amazing. Tomorrow's post will be all about the living room and dining room!